What to Expect After Microneedling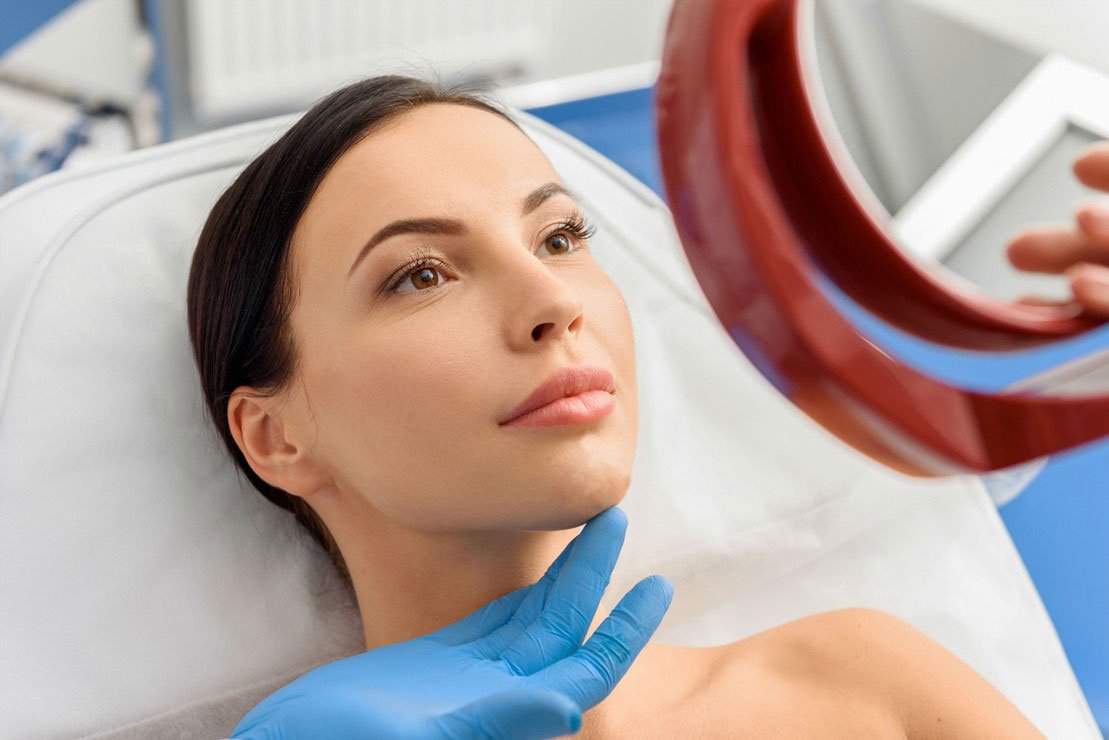 Also called Collagen Induction Therapy (CIT), Microneedling as a skin rejuvenation procedure has been around for more than 100 years. And, the procedures and devices you can use today are the culmination of extensive research and development. You can get the microneedling derma roller and perform the treatment on your skin in the comfort of your home. However, it is advisable that you work with a certified dermatologist who will explain what to expect after microneedling.
A trained practitioner will also take the necessary precautions to protect you from infections. And, provide the necessary guidelines on the precautions to follow before and after your treatment.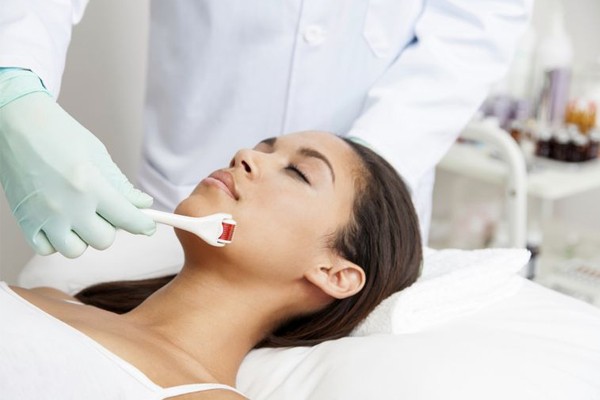 Does Microneedling Really Work?
In 2009, researchers at the National Center for Biotechnology Information conducted studies on a group of 37 patients with various skin issues. After undertaking a series of sessions, the patients talked about 80% improvement in their skin. They also reported that their treatment was "excellent" and they were completely satisfied with the results.
You can get microneedling by using the derma roller or the derma pen for a range of skin problems. Like, for instance:
Signs of aging like wrinkles, fine lines, creases, and folds of skin
Stretch marks
Hyperpigmentation
Dull skin
Acne scars
Marks from diseases like chicken pox, measles, or any other
Scars left behind from surgery or injuries
Microneedling works because the procedure stimulates the production of collagen and elastin under the skin. During microneedling, the practitioner inflicts hundreds of micro injuries or puncture wounds in your skin. As the skin recovers from the injuries, it creates high levels of collagen that work to repair the skin flaws. Your skin plumps up around the scars and they lighten to a point where they are scarcely noticeable. In addition, the rush of blood to the treated skin works to clear away the pigmentation and sun damage to leave it soft and glowing.
So, in response to your question, what to expect after microneedling, there's your answer.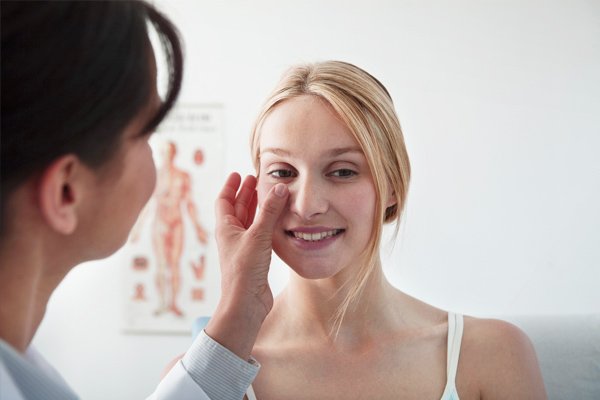 How the Microneedling Practitioner Minimizes Possible Adverse Effects
Should you choose to sign up for the microneedling procedure, the dermatologist will take careful precautions to ensure that you get the best results from the treatment. Here's how:
The cosmetologist begins by explaining what to expect after microneedling, and asking you a series of questions to eliminate contraindications.
She may check your skin carefully for active acne, minor breakouts, skin infections, open wounds, eczema, and any other issues. In case you have any of these problems, she may reschedule the session until after your skin has had the time to heal completely.
The first step involves a thorough cleansing of your skin to remove every little trace of makeup.
The dermatologist applies a numbing agent all over the skin and gives it time to work. But, before beginning the microneedling she conducts the second cleansing to clear away the solution completely. This process is essential to prevent the agent from entering the micro-punctures.
Smaller-sized needles are used to target the more delicate areas of your skin like around the eyes. 
At the end of the session, you will note that your skin has a slight bloody appearance because of the needle pricks. Your dermatologist will ask to leave the serum on the skin for the rest of the day, and only wash it off in the morning using an organic cleansing agent like milk or honey.
One of the main questions you'll likely have about what to expect after micro needling is whether the needles will leave behind visible puncture marks. Rest assured that the wounds close right away. The massaging action also helps.
What To Expect After Microneedling: No Critical After Effects
When explaining what to expect after microneedling, your dermatologist will inform you that by maintaining strict sterile conditions, she ensures that the possibility of side effects is minimized. However, you can expect after effects like redness and bruising. Your skin may also respond by slight inflammation as it produces collagen to heal the micro-injuries. In case you do experience any reactions, that could be your skin showing sensitivity to the other agents you opt to combine with the microneedling. For this reason, most cosmetologists recommend that you get the treatment on a Friday so your skin has time to recover over the weekend. You can safely go back to work by Monday.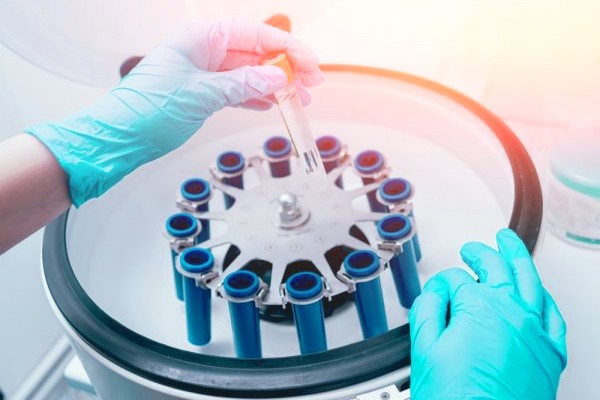 What Products to Use with Microneedling
Dermatologists typically recommend that you combine microneedling with applications of healing serums. In this way, it is possible to boost the effects of the treatment and get more effective results. However, scientists at the JAMA Dermatology, University of Utah warn that you might want to test the product on the inside of your forearm for an allergic reaction before using. All the same, you can safely use natural products that your body produces without the fear of side effects. These products include:
Platelet Rich Plasma (PRP) created from your blood
Synthetic hyaluronic acid that can also be combined with PRP facial treatments 
Stem cells extracted from the umbilical cord
Is It Safe to Exercise After Microneedling?
At the time of understanding what to expect after microneedling, you may want to know if you can exercise. As your cosmetologist will warn you, microneedling tends to make your skin a little sensitive to heat. Further, the salts present in sweat may irritate your skin and add to the discomfort. For this reason, it is advisable that you avoid workouts or any other strenuous activity for at least 24 to 48 hours after the procedure. You may also want to cancel any sauna or steam baths you have scheduled. Staying out of the sun is recommended as is using cold compresses.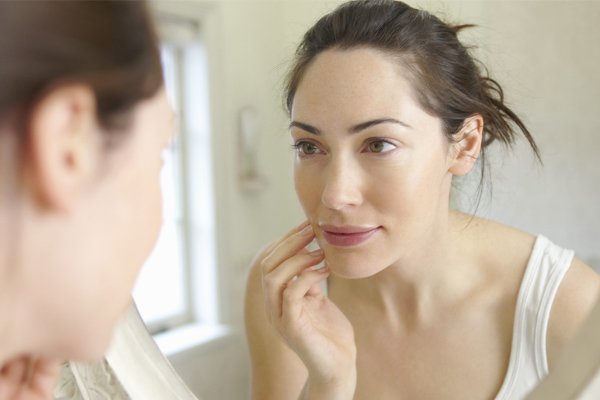 Can You Wear Makeup After Microneedling?
Given that makeup products typically contain chemicals and infection-causing agents, it is best that you avoid wearing any for at least 48 to 72 hours. Check with your dermatologist about what to expect after microneedling, and he may explain that this makeup-free time frame can also depend on the length of the needles used.
Shallow pores caused by 0.2 mm needles – 1 hour
0.5 mm needles – 12 to 16 hours
1.0 mm needles that reach the upper layer of the dermis – 24 hours
1.5 mm or longer – 48 hours or more
You may also want to keep in mind that individual skins can have their own recovery times. A good rule of the thumb is to wait for the redness and swelling to subside completely before wearing makeup.
Try microneedling and you can look forward to beautiful, glowing skin that is smooth and free of flaws.
Would you like more information about how to enhance the effects of microneedling with PRP therapy? Would you like to know more about how the treatment works? Call us at this number: (888) 981-9516. Our consultants are on standby to answer your queries. You can also add your contact details on this page. We'll get back to you with the information you need.
Have you tried PRP before for a medical or cosmetic issue? Or, do you know someone who has tried getting PRP treatments? How was your experience? Were you happy with the results? How about sharing your thoughts using the comment box below? We'd love to hear from you.
References:
7 Benefits of Microneedling, the Hottest Skincare Trend 
Microneedling Therapy in Atrophic Facial Scars: An Objective Assessment 
Microneedling in facial recalcitrant melasma: report of a series of 22 cases.