PRP Injections in Dental Care
PRP therapy has stepped into the limelight in the past 20 years or so thanks to the many celebrities that have used the treatment and raved about its many therapeutic uses. However, few people are aware that PRP injections in dental care is the first application of the treatment. Doctors initially formulated Platelet Rich Plasma in the 1970s. Since then, it has been used to help patients heal quickly after procedures performed in the mouth, jaw, nose, and throat. Dentists are increasingly relying on the treatment to lower pain and discomfort and speed the regeneration of both soft and hard tissues.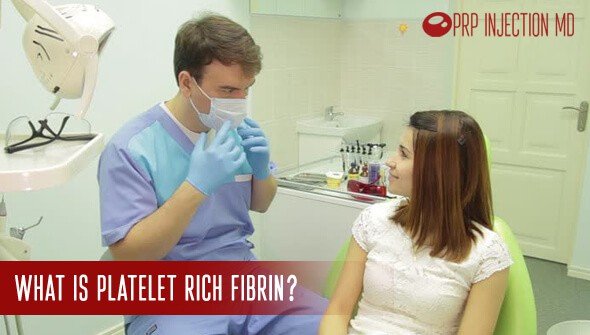 How Doctors Use Platelet Rich Plasma in Dentistry
The serum that dentists use in PRP injections in dental care is sourced from each patient's blood. Doctors use a simple tabletop centrifugation device for the PRP preparation and have it ready while they work on your teeth. They insert the platelet-enriched plasma as soon as it is ready to minimize the possibility of contamination and infections. This plasma has a concentration of many growth factors that can help you recover quickly from the dental procedures you've taken. Here's how the components contained in the plasma help.
Stimulate the growth of cells and their division
Relay messages between the cells
Promote the healing of wounds
Break down and use up proteins for healing
Create new blood vessels and cells
Build connective tissues
Attract special proteins and cells that can form hard tissues like bones to the treatment site 

Why Doctors Use PRP Injections in Dental Care Procedures
Doctors use PRP injections in dental care to perform a wide range of procedures. In response to an injury or surgical procedure, the body floods the area with growth factors and platelets. While the normal range of platelets in blood ranges from 150,000 to 350,000 per liter, Platelet Rich Plasma contains a concentration of 1,000,000 per liter. These high levels can help in the rapid healing of the procedure site. As a result, patients recover quickly and can avoid much of the pain and discomfort from the procedures. Here are some of the platelet-rich plasma clinical applications in dentistry.
Use of PRP in Dental Implant Surgery
By inserting the PRP serum in the dental cavity, doctors can induce the formation of new bone. This factor can prove to be very helpful for dentists when they need more bone tissue for the implant to take root firmly. In addition, the plasma can help in the regeneration of new tissues around the new tooth so patients recover quickly from the process. Because of these properties of the serum, PRP injections in dental care are also very useful when dentists need to perform bone grafts.
Platelet Rich Plasma in Tooth Extraction and other Forms of Periodontal Surgery
When placed in the cavity right after tooth extraction, the plasma can stop excessive bleeding and help tissues repair and heal. In addition, it can help surgeons with the removal of cysts and repair pockets caused by gum disease. In place of PRP injections, dentists may also choose to use Platelet Rich Fibrin in periodontal regeneration. PRF is a variation of Platelet Rich Plasma and has a glue-like consistency. Both PRP and PRF can help in other cosmetic procedures also that involve repairing the jaw, repairing chipped and broken teeth, or reconstructing the teeth, nasal bone, and soft tissues surrounding them.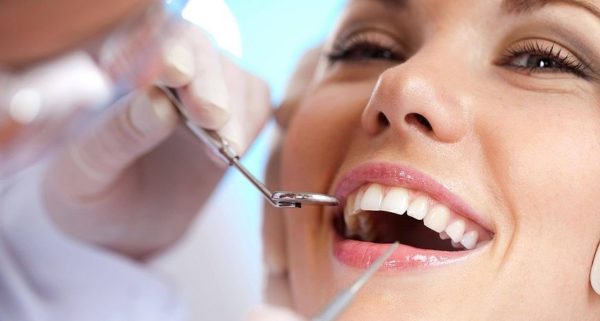 Platelet Rich Plasma in Dentistry for Senior Patients
Senior patients need the specialized care that PRP injections for dental care can provide. That's because they may have significant tooth loss resulting from periodontal disease. In addition, they typically have other health problems that may hamper the natural healing of tissues and clotting of blood. PRP therapy can overcome all these factors and help heal their weaker bones and tissues. And, provide a better quality of life for them.
Should You Opt for PRP Injections?
Several case studies published by the National Center for Biotechnological Information have talked about how using PRP injections in dental care can help patients heal faster with less pain and inflammation. They also reported fewer infections and could thus, avoid painkillers and antibiotics. If your dentist suggests that you opt for PRP therapy after the procedure, keep these positives in mind and consider giving your consent.
Would you like more information about how PRP therapy and Platelet Rich Fibrin can help you heal after dental surgery? Or, maybe you need details about practitioners who offer the treatment. Contact us and our expert consultants will get back to you with responses to your queries. You can also call this number: (888) 981-9516 and talk to a live agent.