Healing Sports Injuries with PRP Therapy for Young Athletes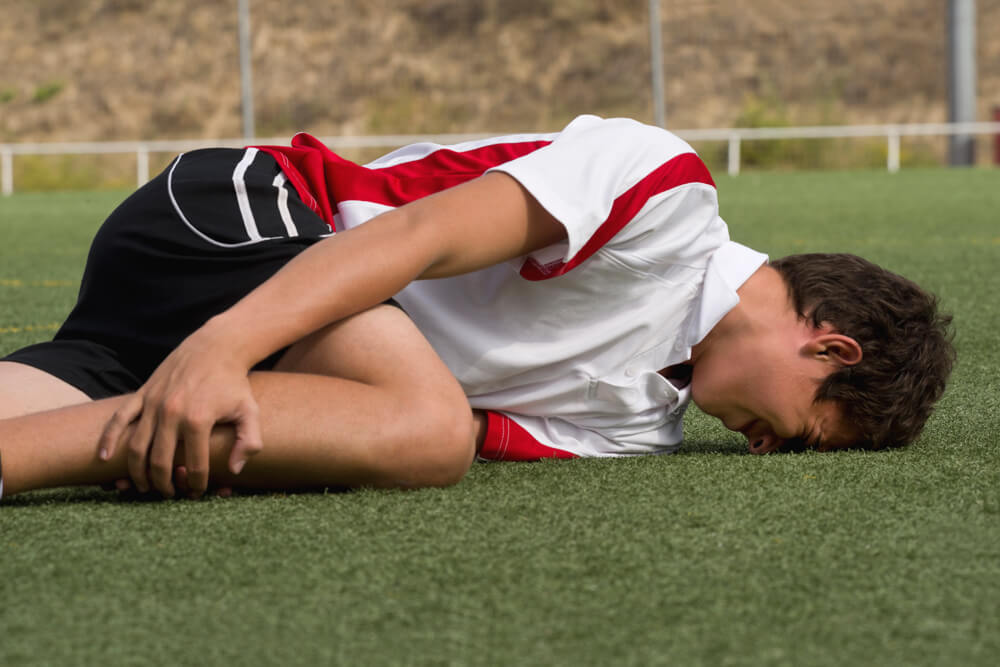 For a parent of a child keenly interested in school and college athletics, dealing with her injuries is probably a common occurrence. If you've been looking for a treatment that is appropriate for her, consider getting Platelet Rich Plasma or PRP therapy for young athletes.  It is one of the best treatments that can help your child with her pain. And, will also keep her in the game and ahead of the competition. Talk to her coach and doctor for the options you can use to protect her so that any injuries don't have long-term effects that extend into her adulthood.
 You've probably heard about how PRP therapy has helped high-profile athletes like Tiger Woods, Rafael Nadal, Troy Polamalu and Hines Ward of the Pittsburg Steelers, and many others.  Know that this treatment is highly effective sportspersons of all ages.
Injuries that PRP Therapy for Young Athletes can Help
Young athletes can benefit from PRP therapy for various musculoskeletal injuries that they may incur playing different sports. They include and are not limited to:
Acute: Hamstring tears, tears in the cartilage in the shoulder joints, Tommy John ligament tears that are very common among baseball pitchers, rotator cuff tears, and inner knee or MCL ligament sprains
Chronic: ITB sprains, jumper's knee, tennis elbow, and golfer's elbow
Typical First-Line Treatments
Your doctor may suggest that you try these treatments for your child's muscle trauma. For instance:
Compression wrapping
Placing the joint in a brace
Complete rest
Keeping the joint immobile and avoiding use as before
Stretching exercises
Eccentric strengthening
Diet rich in Omega 3s
Anti-inflammatory medications
Soft tissue therapy
Hot and cold massage therapy
Cortisone Injections as an Option
Steroid injections may also be used to help with the pain and inflammation. But, this treatment may not be advisable for young athletes because of the many side effects. These include the possibility of infections and spurt in blood sugar levels. In case, the cortisone crystallizes in the joints; your child may go through more severe pain. Cushing's Syndrome is yet another possible side effect of cortisone injections and can lead to obesity, fertility issues, and weakening bones. 
In comparison, PRP therapy for young athletes can give them much more effective and longer lasting results. In addition, PRP can act as a long-term treatment helping your child postpone or even avoid the need for surgery altogether. Cortisone injections may need you to get surgery eventually because of the adverse effects of the steroids that may hamper the healing of the injury.
Opting for PRP Therapy
Typically, doctors recommend PRP therapy for young athletes only after they have tried all other options without success. When the only remaining option is surgical intervention, they might suggest that you try PRP treatment. The growth factors that the PRP serum contains are highly effective to promote the healing of wounds, repair connective tissues, create new blood vessels, and heal and regenerate bones. Not only can PRP eliminate the need for surgery, but it can also speed up the healing process. That's a significant positive because young athletes may want to avoid the long rehabilitation program usually prescribed after surgery.
While PRP injections may also need a dynamic rehab approach along with other modalities such as ultrasound, ice and heat alternating procedures, acupuncture, and cold laser, the complete treatment can prove to be far more effective as compared to invasive measures.
Should You Opt for PRP Therapy for Your Child?
When dealing with the injuries in young athletes and sportspersons, doctors would prefer to avoid surgery for a number of reasons. To begin with, surgery can have potential career-ending consequences if it is not successful. In addition, changing a young person's anatomy or altering the tissues may not be advisable. Experts also talk about how suffering an injury and losing the ability to take part in athletics can severely affect his school and social life not to mention the psychological setback that might occur because of a disability. 
Given that young people have a long future ahead of them with possibilities of a thriving career, doctors must choose treatments that are minimally invasive, can shorten recovery time, and not likely to have adverse effects. And, PRP therapy for young athletes is the ideal treatment that matches up to all these requirements.
Positives of PRP Therapy
PRP therapy for young athletes has many positives because of which you can safely consider it as the best treatment for your child. The PRP serum is natural and free of any harmful chemicals and additives. After creating the serum from a small sample of your child's blood, doctors reintroduce it into the affected site. Essentially, they are using your child's tissues to stimulate the body's regenerative processes. The only additional compounds like epinephrine, are approved by the FDA and work to lower the discomfort. And, since epinephrine is also used to combat allergies, you can rest assured that there is no possibility of the treatment hurting your child.
So, What Exactly is PRP?
Platelet Rich Plasma (PRP) is a ground-breaking technique that uses an organic process to heal injuries. Doctors harvest around 30 ml of blood from the patient's arm. This blood is placed in sterile, anti-coagulating test tubes and set in a centrifugal device. After spinning the blood twice, they extract the PRP serum by separating it from the red blood cells. This serum is a concentrated form of platelets, cytokines, mesenchymal stem cells, growth factors, and other healing compounds that the body produces naturally. Using ultrasonic imaging devices or fluoroscopy, doctors carefully insert the serum into the injury site and effectively direct the body to begin the regeneration of tissues.
Within a few short weeks of getting the treatment, patients may sense the pain easing as movement becomes easier. Depending on the seriousness of your child's injuries, you might have to combine the treatment with other modalities that help boost the healing so that the tissues heal quickly. Approach your child's doctor and coach and discuss how PRP therapy for young athletes works. 
References:
Platelet-Rich Plasma Therapy: What Sports Parents Should Know
Platelet-rich plasma efficacy versus corticosteroid injection treatment for chronic severe plantar fasciitis.