What to Expect After PRP Injection?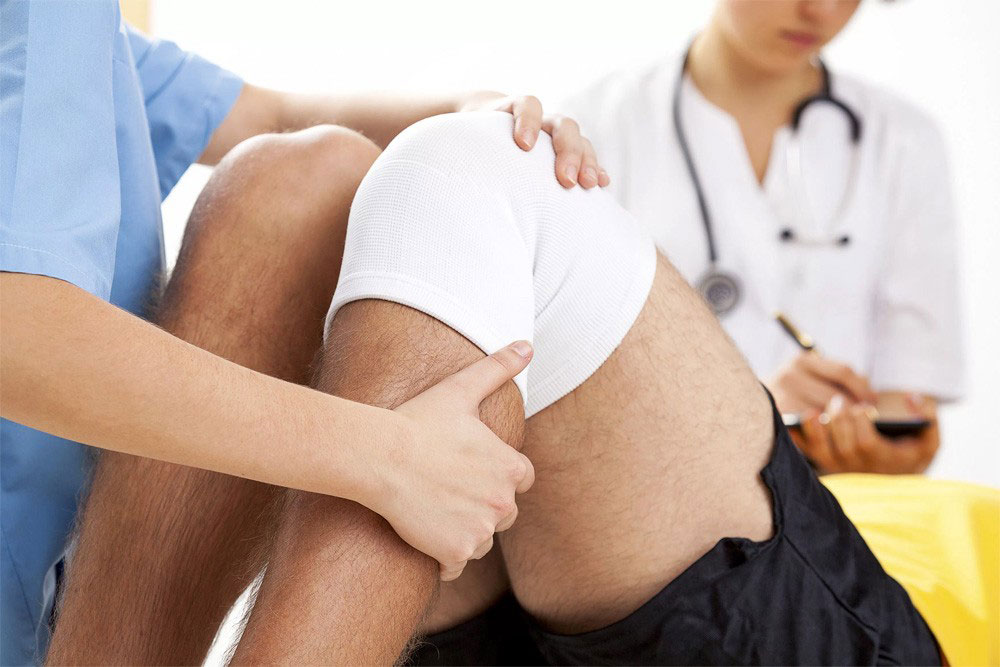 Have been looking for solutions to your knee pain issues? An innovative option that has been attracting interest in recent times in Platelet Rich Plasma (PRP) injections. Should your medical practitioner recommend the treatment, one of the first questions you'll likely have is what to expect after PRP injection. And, whether you can really look forward to effective results.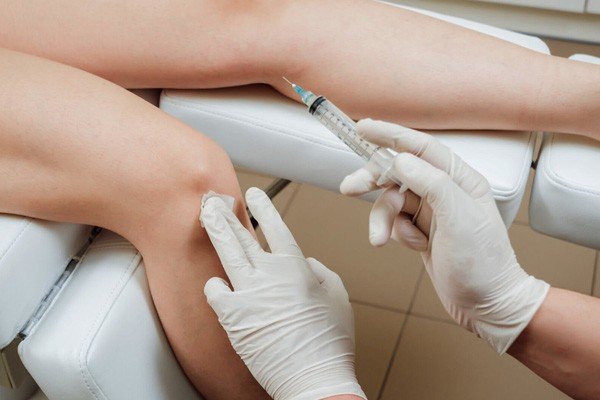 PRP Knee Injections Can Help with the Various Causes of Your Discomfort
To begin with, understand that knee pain can have various causes. MedicineNet explains that you can have knee pain because of three main reasons.
You may have broken a bone in the knee. Or, have a tear in the cartilage or tendons that connect the kneecap to the thigh and calf muscles. These are all acute or short-term conditions.
Chronic conditions or long-term issues are caused by using a particular joint in a specific way over an extended time period. Like, for instance, when you play a sport regularly or perform a work-related function. Such overuse can result in conditions such as osteoarthritis where the cartilage erodes. Or, issues like tendinitis, bursitis, or patellar syndromes.
Infections and arthritis are medical reasons why you have might knee pain and/or inflammation.
PRP knee injections can help you heal most of the causes of the ailment and here's what to expect after PRP injection.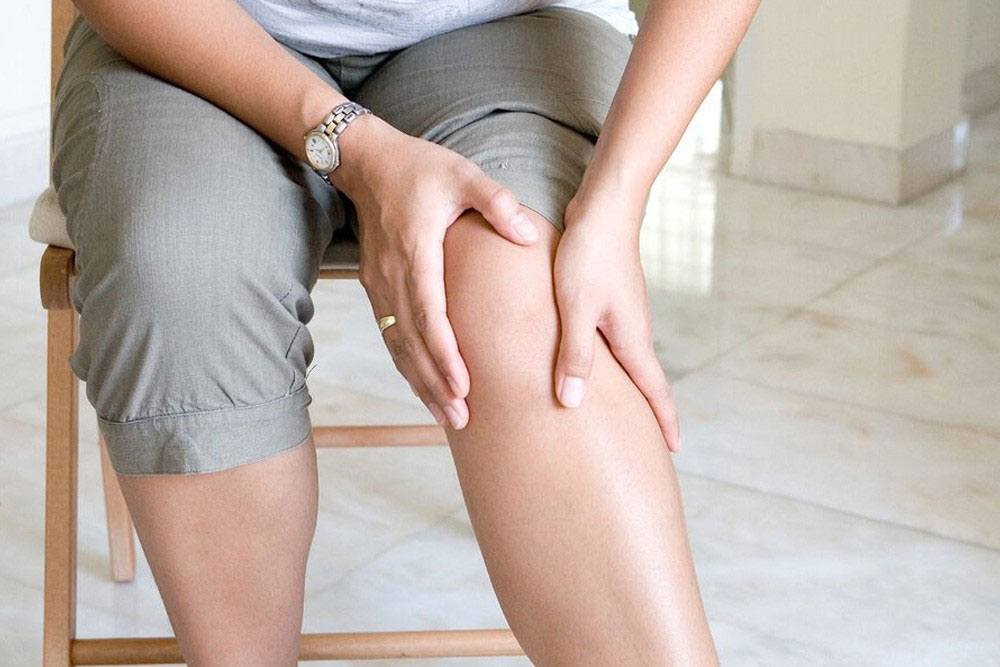 What to Expect After PRP Injection in Knee
PRP therapy works by attracting healing elements to the treatment site. The components of the serum signal to the body that the area needs repair. In this way, it initiates the tissue-repairing mechanism anew. At the time of discussing if PRP is an appropriate treatment option for you, your doctor will explain what to expect after PRP injection. Here are some of the immediate after-effects:
You may experience some amount of bruising, soreness and stiffness for around two to three days after the injection.
You may sense some amount of discomfort that basic pain medications like Tylenol up to 3 mg each day can help.
Some amount of swelling in the treated area is a common occurrence and indicates that the treatment is working as it should.
The swelling and discomfort lasts for a maximum of 3 days and then starts to settle. You may have to rest the knee and take time off from work and your usual activities.
As the experts at the Stanford School of Medicine advise, 1 in 10 patients may experience a "flare" of severe pain 24 hours after the procedure. If that happens, you may want to take painkillers and contact your doctor for further instructions.
You should see easier movement and less of pain within the next three to four weeks. And, over the next three to six months, you'll continue to sense that the knee is recovering steadily.
Do keep in mind that the recovery may also depend on the specific cause for your knee pain issues. For instance, conditions like osteoarthritis and arthritis respond faster to PRP therapy. However, damaged tendons and fractures may take longer to heal. You may also have to rest the knee and follow a gradual physical therapy protocol as outlined by your medical practitioner.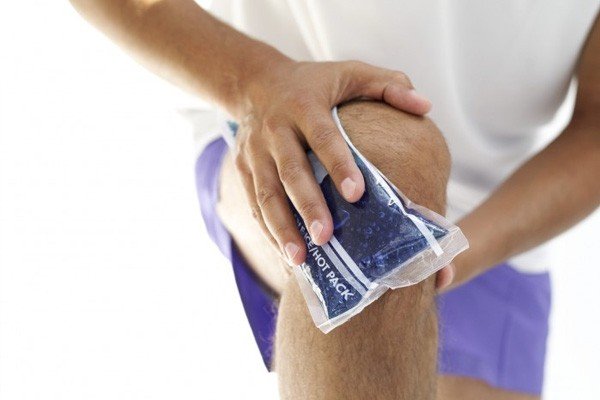 Some PRP Injection Aftercare You Must Take
As you understand what to expect after PRP injection, your doctor will outline some aftercare steps you can take so that the healing occurs as intended.
Right after the injection, your doctor will ask you to lie still for at least 15 minutes before going home.
You will need to rest the knee for at least 24 hours. If needed, you may use crutches, braces, or other walking aids to keep some of the pressure off the knee.
You'll receive prescriptions for standard pain medication that you can take for up to 14 days as and when needed. However, any kind of anti-inflammatory drugs should be avoided.
You can use warm or cold compresses for 10 to 20 minutes at a time a few times a day to ease the swelling.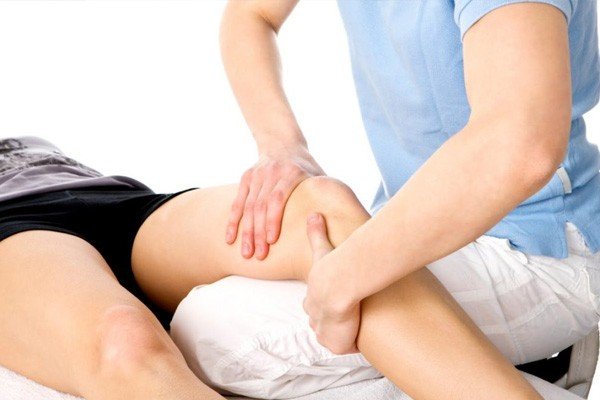 Post-PRP Injection Instructions to Follow
Once you're ready to leave the clinic after your PRP injection, your doctor will give you a list of dos and don'ts to follow. You'll also receive instructions on what to expect after PRP injection.
Depending on the particular cause of your knee pain issues, your doctor will describe the stretching and exercise protocol you must follow. For instance, at 24 hours after the injection, you can perform gentle stretching under the supervision of a licensed physical therapist. Over the following weeks, you'll perform weight-bearing exercises and other moves. These exercises assist in blood circulation, healing, and strengthening of the muscles surrounding the treated joint.
As long as your job and other regular activities don't require you to use the treated knee, you can safely go back to them. However, if you're an athlete, your doctor may ask you to refrain from training or playing the sport for at least 4 weeks. Once again, depending on your knee pain cause, you may be asked to rest for 6 to 8 weeks.
You'll receive a schedule for follow-up sessions like, for instance, at 2 weeks and 4 weeks. That's because your doctor will want to examine you to see how the healing is progressing. Most practitioners use diagnostic imaging devices to take pictures at different intervals before and after PRP therapy to monitor progress.
If needed, your doctor may recommend that you opt for a second or third PRP injection to maintain the positive effects of the treatment.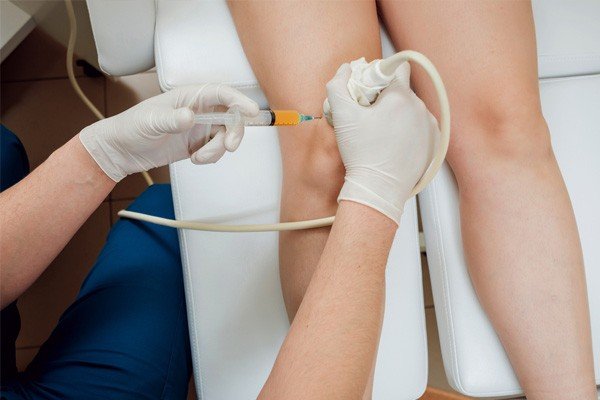 What to Expect After PRP Injection – Some Rare Possibilities
As long as you follow the doctor's instructions carefully, you can look forward to effective results and the gradual easing of the pain and discomfort. When your doctor explains what to expect after PRP injection, she may also warn you of the rare possibility of fever, drainage, or infection. However, these occurrences are rare and can be easily managed with a course of antibiotics.
Go ahead and try PRP treatments for knee pain. You will be pleasantly surprised by the positive results a following few weeks.
If you have any more questions about how PRP knee treatments progress, go ahead and contact us. We'll get back to you with responses to your queries. You can also call us at this number: (888)-981-9516 for further information.
Have you tried PRP treatment for a medical or cosmetic issue before? How did the healing progress? Were you happy with the results? Please share your experiences with our readers using the comment box below.
References:
Platelet-Rich Plasma Rehabilitation Guidelines
Platelet Rich Plasma (PRP) Injection – Information and Instructions for Patients
Knee Pain